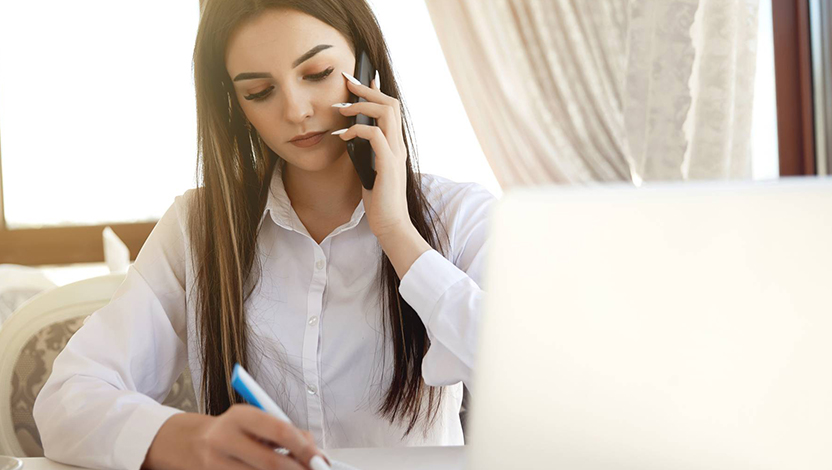 Our Privacy Policy
At Duty Free Americas, our relationship with our customers is very important! We are respectful about the privacy concerns of the visitors to all websites under dutyfreeamericas.com and ueta.com (the "Site"). Duty Free Americas also recognizes the valuable potential of technology to help people communicate with the companies whose websites they visit, particularly through customer databases.
Duty Free Americas is committed to providing our customers with a secure website to shop, among other things, ensuring that their personal information is transmitted over secure servers. Personal information transmitted by our customers will never be sold or given to any other company. We will only collect personal information that is necessary to properly process our customers' orders.
Our systems limit access to this information only to employees who may need it to process the orders. To complete a credit card transaction, the pertinent credit card information is securely forwarded to our credit card processor for authorization. Duty Free Americas guarantees that our customers will only pay for those items which they have actually authorized.
Please read the following information to learn more about how and why we collect information and how the information is safeguarded.
What our Privacy Policy Covers
Our Privacy Policy covers any personal information that Duty Free Americas obtains from you when you use services on this Site. Our Privacy Policy does not cover the practices of companies that Duty Free Americas does not own or control or the actions of people that Duty Free Americas does not employ or manage.
Our Privacy Policy may change in the future. We invite you to check back periodically to see if we have made any changes. If we make any material changes, we will post a notice on our home page.
By accessing and/or using this Site, you agree to the terms of our Privacy Policy. For more information about the terms of use for this Site, please visit our Terms and Conditions page.
What and When Personal Information is Collected
Duty Free Americas will ask you for your information, including some personal data, if you use any of the services below:
Note: If you decide not to provide information, you may not be able to use some of our services.
Registration: In order to register, you need to share some personal information, such as your name and e-mail address. You do not have to be a registered user to visit this Site's web pages. However, you will have to register if you want to place orders or make full use o
Making a purchase: When a customer places an order on this Site, the payment is handled by the fullfilling store. Our customers should feel confident that the personal information is transmitted over secure servers. This information is necessary to properly process your order. Our systems limit access to this information only to employees who may need it to process your order.
Sweepstakes, Contests and Surveys (collectively, "Contests"): Eligibility to enter or participate in Contests is subject to certain laws and restrictions, including, but not limited to, residency and minimum age requirements. If you are eligible to participate in a Contest pursuant to the posted rules and regulations governing said Contest, you will be asked to submit your name, address, state, zip code, phone number, gender, date of birth and e-mail address. This information will assist us in verifying whether you are eligible to participate in the Contest and in contacting and validating the winners. Contest sponsors may utilize your personal information based on which opt-in(s) you have selected on the Contest entry pages to receive future information from them. In addition to the information stated above, we may also request information regarding customer preferences, such as favorite brands. Providing answers to these questions is optional. This type of information assists us in providing products and services that might interest our customers.
Newsletters: Duty Free Americas likes to keep its customers informed about the latest merchandise, special offers, Contests, promotions and upcoming store events through our online newsletter. Duty Free Americas does not share our subscriber list or any of our subscribers' information with outside parties. You can unsubscribe from the e-mail newsletter at any time. If you would like to unsubscribe from the newsletter, you may do so by clicking on the unsubscribe link included in each e-mail or by e-mailing us at [email protected].
IP Addresses: Duty Free Americas uses IP addresses only to resolve system problems and deter unauthorized access to this Site.
CALIFORNIA RESIDENTS - ACCESS AND CONTROL OVER YOUR PERSONAL INFORMATION The California Consumer Privacy Act of 2018, California Civil Code Sections 1798.100 et seq. (CCPA) additionally affords rights to you if you are a California resident.
For example, California residents may have a right, following a verifiable request, to (1) access—twice in a 12-month period, free of charge—for the 12-month period prior to the request, the categories and specific pieces of personal information we have collected about you, the categories of sources from which the personal information is collected, the business purpose for collecting the personal information, and the categories of third parties with whom we share personal information; and (2) delete personal information under certain circumstances.
And of course, we do not discriminate against you users and customers on the basis of their exercising any of their rights afforded by the CCPA, which is further in accordance with California residents' rights under that title.
To request access to your personal information, delete your personal information, or have us correct your information, you may contact us through any of the following methods:
via email at

[email protected]

Online, here complete the contact form and send. (link to CALIFORNIA CONSUMER PRIVACY ACT REQUESTS form)
How Duty Free Americas Protects Your Information
We realize that our customers trust us to protect their personal information. We take that task seriously. We maintain physical, electronic and procedural safeguards to protect your personal information. For example, we use industry-standard Secure Sockets Layer ("SSL") authentication to guarantee the confidentiality of online transactions made on this Site.
SSL authentication and encryption of the information that you send to us over the Internet help protect your online transaction information from third party interception.
Unfortunately, despite all of our efforts, there is always a risk that third parties may unlawfully intercept transmissions. This reality is true of all Internet use. As a result, we cannot ensure the security of any information you transmit, and you transmit all information at your own risk.
Guarantee Details
In 1975, Congress passed the Fair Credit Billing Act. This Act prohibits your bank or credit card processor from holding you liable for more than $50 on fraudulent charges made to your credit card. If your bank holds you liable for this charge, Duty Free Americas will reimburse you the $50.
Who Views Your Personal Information
Duty Free Americas may only share your personal information with companies that perform services for us, such as fulfilling orders, delivering packages, sending postal mail and e-mails, analyzing data, providing marketing assistance, processing credit card payments, investigating fraud, conducting customer surveys, and providing customer service. They have access to information needed to perform their functions, but may not disclose your personally identifiable information for other purposes.
Duty Free Americas contracts with third party service partners to provide us with data collection, storage and reporting services. Under no circumstances are these partners permitted to use your information in any manner, other than to help us make this Site more useful and efficient for our visitors. Service partners are required to sign confidentiality agreements and will abide by our Privacy Policy.
Some personal information is stored on servers owned by other companies. Only Duty Free Americas has the right to access this information.
Duty Free Americas does not currently sell or license personal information. Before selling or licensing your personal information, we will request your consent.
At this time, Duty Free Americas does not share any personal information with its affiliates. It is possible that this policy will change in the future.
If we do decide to share information with our affiliates, we will post a notice in this Privacy Policy and on our home page.
Children Under 13
Duty Free Americas does not intentionally collect information from children under the age of 13. This policy is designed to protect children. Federal law requires us to take special steps to safeguard children's privacy. If you register with us and we discover that you are under the age of 13, we will delete your registration. We will not send you a message if we do this. If you are under the age of 13 and want to make a purchase, please ask a parent to place the order for you.
Note to Parents: If your child is under the age of 13 and has become registered using a false age, please notify us, and we will immediately close the account and nullify all personally identifiable information collected from your child.
Cookies on Duty Free Americas, DFA Express and UETA sites
We collect some anonymous information about how you use this Site by setting and accessing Cookies on your computer. These Cookies track information such as how often you visit this Site, what pages you view, and where you go after you leave this Site. The Cookies track your computer, not you. They are not connected to any personal information about you.
This information will be in the form of a "Cookie" or similar file and will help us in many ways. For example, Cookies allow us to tailor a website or advertisement to better match your interests and preferences or make shopping and purchasing merchandise more convenient for you. With most Internet Browsers, you can erase Cookies from your computer hard drive, block all Cookies or receive a warning before a Cookie is stored.
Please refer to your Browser instructions or help screen to learn more about these functions.
Summary
To protect our customers and our reputation, Duty Free Americas is committed to providing a safe, and comfortable online shopping environment. Our servers are secured and access to personal information is limited. Duty Free Americas guarantees the safety of your information and will only charge you for purchases that are properly authorized.
If you have any questions, comments or concerns, about this Privacy Policy, you may either email us at [email protected] or start a chat with us using the HELP button in the bottom right hand corner of your screen.